Travel PLR Mini Pack V1
Travel PLR Mini Pack (20 Articles + eBook)
If you are in the traveling niche, You have come to the right place! We have put together a Travel PLR Mini Content Pack for you to create content instantly. You can use the content in this package to create autoresponder series, newsletter content, eCourse, blog post, viral reports, presentation slides or any content creation you may think of.
Here is what is included in the Travel PLR Mini Pack:
Articles pack #1: 10 Solo Travel PLR Articles
The Best Places to Travel Alone (522 words)
Great Blogs to Inspire the Solo Traveler (538 words)
How to Save Money When Traveling Alone (583 words)
Keeping a Blog or Journal on Your Solo Trip (543 words)
Mistakes to Avoid When Traveling Alone (545 words)
Packing Tips for the Solo Traveler (586 words)
Safety Considerations When Traveling Alone (580 words)
The Pros and Cons of Traveling Alone (586 words)
Tips for Dining Alone on Your Solo Trip (532 words)
Tips on Making Your Solo Trip a Success (513 words)
10 tweets
Articles Pack #2 Vacation Spending PLR Articles
14 Ways to Save Money on Your Accommodation (665 words)
17 Ways to Save Money on Transportation When You Are on Vacation (688 words)
Are All-Inclusive Holidays Worth It? (627 words)
Avoid These Pitfalls When Buying Your Souvenirs (620 words)
Five Vacation Spots That Are Worth the Money (657 words)
Hidden Extras and How to Avoid Them (658 words)
Nine Ways to Save Money on Food and Drink (648 words)
Online Help for Your Vacation Budget (615 words)
The Best Ways to Take Money Abroad (624 words)
Tracking Your Expenses on Vacation (644 words)
10 tweets
Travel Temptation PLR eBook (148 pages)
Comes in PDF + words format for easy editing
eBooks info:
Everything you need to know about travel destinations is included in this special report:
* Traveling on an African Safari
* The best places to travel in Australia
* How online travel destinations work
* Costa Rica travel destinations
* Disneyland for everyone
* Traveling in Egypt
* Hotel accommodations
* Exotic travel destinations
I will show you everything that I have learned in order to enjoy travel destinations. Rest assured I have left absolutely nothing out. This is the most comprehensive report of travel destinations you will ever read!
No stone is left unturned in this comprehensive report. You won't want to miss this pack!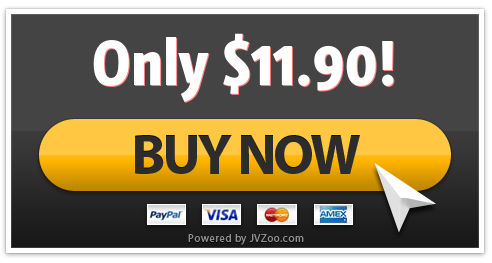 Click here for more Travel PLR Articles and eBooks.
Product License: Private Label Rights
What You Can do:
[YES] Can be branded or edited in any way.
[YES] You can add your name as the Author.
[YES] Your links can be added to the messages
[YES] They can be used as Website/Blog Content.
[YES] They can be published.
[YES] They can be added to Autoresponder/Newsletter.
[YES] Can be compiled into an eBook or Report
[YES] Can be used as eCourse or coaching materials
[YES] Can be used as webinar material
[YES] Can be used as video scripts or any content creation
[YES] Can sell With Private Label Rights/Resale Rights/Master Resale Rights
What you CANNOT do:
[NO] Give away for free
[NO] Give away resale rights/private label rights for free
[NO] Can be added to free download sites or free membership sites
Note: PLR Articles are not unique contents as they are distributed to multiple users.